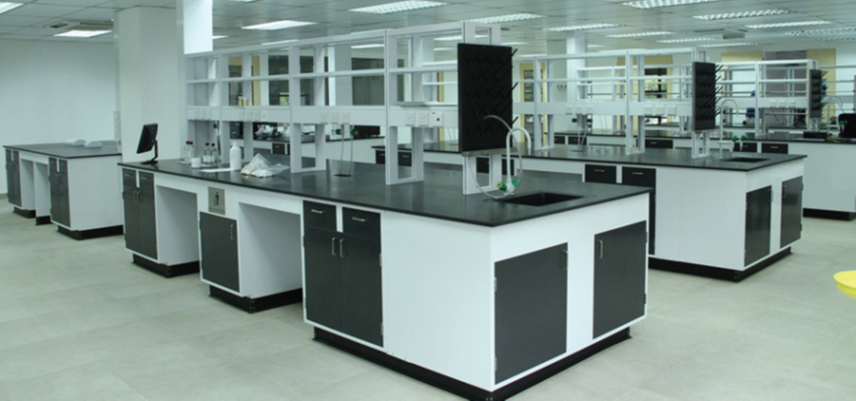 Laboratory & Equipment Planning Services
For renovating an existing laboratory or building a new facility
LABORATORY PLANNERS
Fisher Scientific's laboratory equipment and space planning services goes beyond just laying out casework and equipment, it encompasses different design methodologies integrating ventilation, power and utilities within laboratory projects to maximize space efficiencies and energy savings, and minimize initial capital investments and operating costs. Involvement covers the appropriate design and equipping of the laboratory. Providing guidance and professional input of various laboratory safety aspects, workflow design, air ventilation, electrical and weight/heat loading requirements, and other issues pertaining to laboratory design and functionality.
EQUIPMENT PLANNING
Fisher Scientific's equipment planning services range from evaluation of existing laboratory equipment/inventory, to assisting in sourcing and procuring appropriate equipment. Having Laboratory Planners from early facility design stage through construction brings continuity to coordinating critical installation details of laboratory equipment.
FACILITY CONSTRUCTION
After developing project concepts and design, we undertake build and fit-out service from designs provided.
---
For more information, contact Fisher Scientific: 
Singapore 
For customer service, call +65 6873-6006
Email, enquiry.sg@thermofisher.com
Malaysia
For customer service, call +603 5122 8888
Email, enquiry.my@thermofisher.com
For Research Use Only. Not for use in diagnostic procedures. © 2017 Thermo Fisher Scientific Inc. All rights reserved.
All trademarks are the property of Thermo Fisher Scientific and its subsidiaries unless otherwise specified.