Say NO to Mycoplasma Contamination

Contamination of cell cultures by mycoplasmas is a major problem in cell culture. The presence of mycoplasma can alter cellular processes and cause malfunctioning of cells in proliferation, protein synthesis, and DNA transfection, greatly reduce results reliability and reproducibility. The mycoplasma contamination cannot simply be ignored and the earlier you detect mycoplasma contamination, the higher the long-term savings.

Cell Locker System maximizes cell culture security
To maximizes your cell culture security, the Cell Locker System, a breakthrough in cell culture management offering protected chambers for up to six individual, autoclavable polycarbonate chambers that divide the incubator chamber, isolating individual cell types or projects and offering enhanced protection for valuable cultures.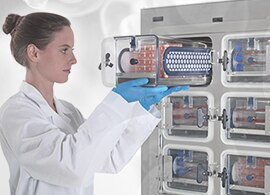 No microorganisms to travel into or out with the Cell Locker System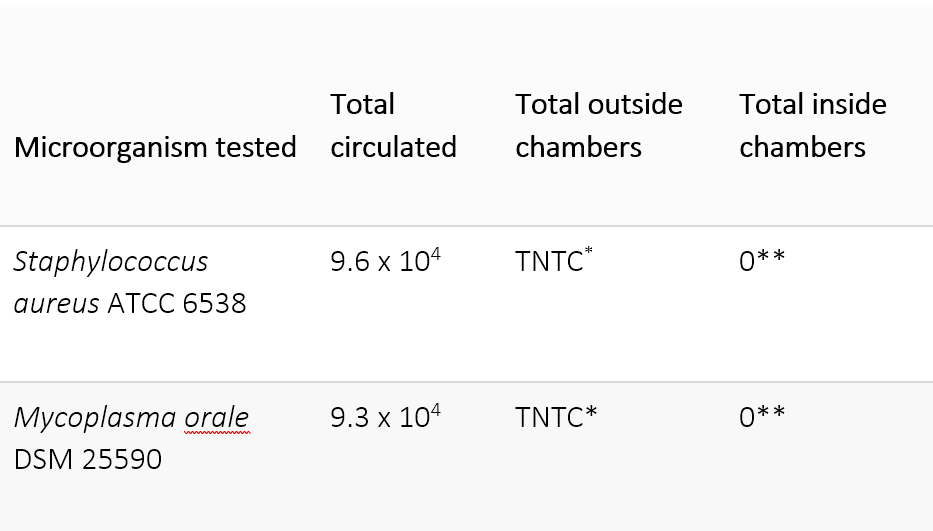 *TNTC=too numerous to count. For each test 48 agar plates were placed outside of the Cell Locker chambers.
**A total of 24 culture plates were placed open inside the Cell Locker chambers. All showed zero growth
Table 1: Independent tests show common cell culture contaminants were unable to enter or exit a closed Cell Locker chamber. Two common cell culture contaminants were tested in the Cell Locker System inside the Heracell VIOS CO2 incubator.
New gold standard for mycoplasma detection and elimination
Reliable results <20min, why waste time for lengthy 28-day cultivation?
The viable but non-culturable (VBNC) mycoplasma is difficult to detect or undetectable using traditional method. It can easily spread to other cultures in laboratories. A good news is that the most time effective and high sensitivity method for detection of mycoplasma in cell cultures is now available, from prevention, rapid detection (20 min) and sensitive detection (10 CFU/mL) to effective removal (fast and low cytotoxicity).