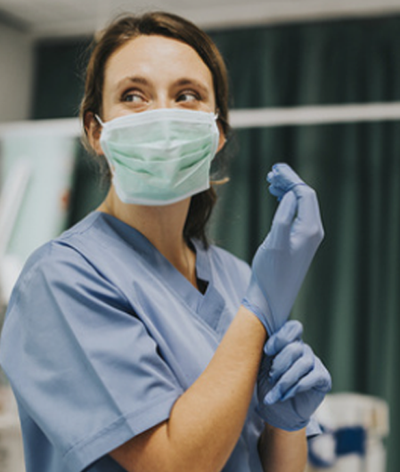 Find the Right Gloves for Your Needs
Protective gloves and sleeves available in an array of styles and materials for applications such as lab, electrical, medical, and cleanroom work. Protects against hazardous substances, extreme temperatures, impact, sharp objects, and more. Selection of the appropriate hand protection is based on the hazards workers encounter, such as skin absorption of harmful substances, severe cuts, lacerations, abrasions, punctures, burns, and harmful temperature extremes.
Contact Our Specialist
ESD GLOVES - Antistatic and static-dissipative gloves are treated and processed to control or dissipate electrostatic charges. Suited for work involving sensitive electronic components.
NITRILE - Also called NBR or acrylonitrilebutadiene rubber. Synthetic material with superior puncture, abrasion and chemical resistance; can have ESD properties.
VINYL - Also called polyvinyl chloride or PVC. Resistant to acids and alcohols but not to petroleum solvents. Has electrostatic dissipative properties.
POLYISOPRENE - Similar in performance to latex for comfort, fit and feel. Ideal for light-duty tasks.
COPOLYMER - Comfortable fit with smooth finish; high tack/grip.
Compare Products
You have no items to compare.
My Wish List
Last Added Items
You have no items in your wish list.