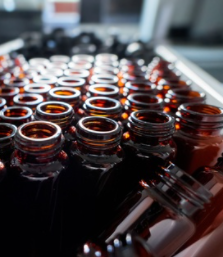 Choosing the Right Bottle for Your Needs
Our premium lab bottle variety represents the different needs of our customers. Chemicals, solvents, and other liquids and powders are frequently stored and distributed in bottles. Many common bottle types are available, including Boston rounds, packers, and wide and narrow-mouth rounds. The Fisher Scientific portfolio includes plastics in a wide range of shapes, sizes, colors, and characteristics, as well as clear or amber glass, Type I, II, or III, borosilicate or soda-lime.
Contact Our Specialist
Compare Products
You have no items to compare.
My Wish List
Last Added Items
You have no items in your wish list.