Hotplates and Hotplate Stirrers
Hotplates and Hotplate Stirrers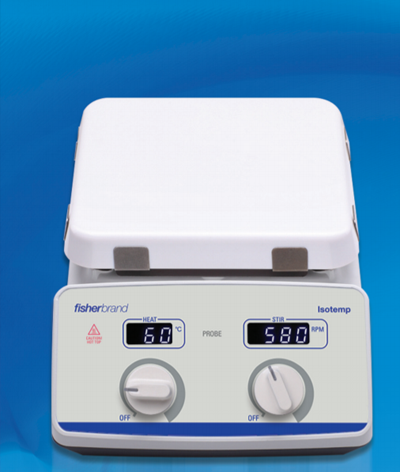 Reliable and Safe Stirring
Hotplates and hotplate stirrers are benchtop laboratory instruments for evenly heating and mixing a variety of liquids and solutions. Traditional hotplates are solely used for heating, whereas combined stirring hotplates may heat and mix at the same time. Traditional and combo stirring hotplates use a lot of energy. Infrared hotplates use a lot less. Hotplate accessories such as temperature probes, external digital displays, and heating blocks can be combined with compatible hotplates.
Contact Our Specialist
Compare Products
You have no items to compare.
My Wish List
Last Added Items
You have no items in your wish list.